MAISON ACH CHAJAI,
91 rue Saint Honoré Paris 1er
is committed to sustainable and eco-responsible designs.
Let's change the world!
Starting by changing
our wardrobe.

E-

BOUTIQUE
I am falling in love for unique and handcrafted designs
E-

ATELIER
Unique bespoke creations that look like you
TIMELESS

CAPSULES
A new way to share and create with you, the perfect wardrobe !
BESPOKE

TOUR
To participate, it's easy! Become our ambassadress, after your friends !
ACH CHAJAI NEWSLETTER
10% off on your next order
Do not miss our latest creations of unique pieces,
limited editions and our new projects.
MAISON ACH CHAJAI PARIS 91, Rue Saint Honore 75001

For too long, textile industry have been voluntarily accustomed us to fast-fashion with "disposable clothing" of a quality and level of finish that leaves no doubt about the manufacturing methods predestined for rapid obsolescence. The textile industry is the 2nd most polluting industry in the world, we buy 400% more clothes than 20 years ago and 85% of our purchases, unfortunately, end up in the trash. (source Council for textile recycling).
Let's come back together to more sustainability and ecological standards!
At Ach Chajai Paris, we care about the well-being of everyone and each of our actions is preceded by a deep concern for preserving our beautiful mother heart. To consume less, but better, is to choose not to contribute to an ephemeral fashion and to an excessive consumerism.
The Ach Chajai Paris brand has chosen to put an end to this selfish attitude that impoverishes our natural resources by hyper-consumption of clothing and the outrageous waste that results from it, by putting forward the merits of an eco-friendly and sustainable fashion.
We choose the slow fashion, it's our revolution!
Taking more time to find inspiration, to chose quality over quantities, and create timeless clothes that will last over time and that we will not throw away the next season. We are offering you the keys to change the world and help craftsmanship takes back theirs place at the heart if this industry, participating in improving the living conditions of all the actors of the production chain, it is to make the choice of an eco-friendly and ethical purchase while, reducing our carbon impact by promoting local companies.
We are committed to work only with artisans and use at maximum end of stocks fabrics that were already produce by major fashion houses, a desire to push the garment to its peak by adding also fabrics such as, the Eco-innovation and Eco-technology. Our garments becomes a vector of a better world, we work with communities of women, men, craftsmen, across the world for the creations of our embroidery and our trimmings, our traditional skills meet and become a strength, creation is above all the crossbreeding and diversity of knowledge.
We offer you a fashion 100% Made In Paris, respectful of human rights, animals, environment, fauna and flora, that's how we contribute to a viable ecosystem for all!
We understand that we must do our utmost to meet environmental challenges, especially in terms of sustainable development. Our eco-responsibility charter commits us to offering you complete transparency in our raw material supplies, in the manufacturing stages for more ethical and sustainable, ready-to-wear that we love to call « Art-to-Wear.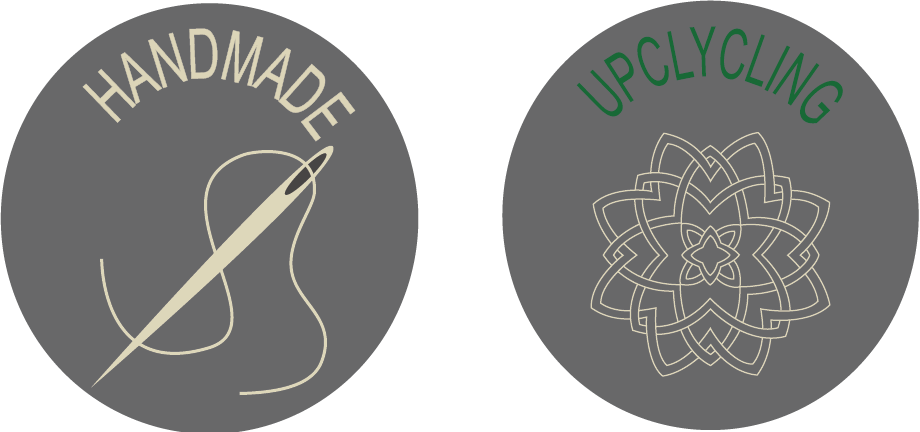 We are concerned about the well-being of all, so it is with love and passion that our artistic director Najette designs her collections, choosing carefully her fabrics: resistant, noble, organic, or even recycled fabrics, to offer you original, elegant, chic and timeless outfits. She militates for the preservation of traditional know-how to give back to our profession its letters of nobility.
Pushing the revolution even further, our designer creates for you the design of your dreams in our Bespoke Workshop (suits, skirts, coats, wedding or evening dresses...) nothing is impossible! We claim loud and clear, we need to return to a reasonable consumption of our resources and it is a value that we emphasize daily in our workshop concept-store, in the heart of Paris, 91 rue Saint Honoré 75001 and also at our retailers ans stockers.
What if, we shared our vision of slow fashion with you?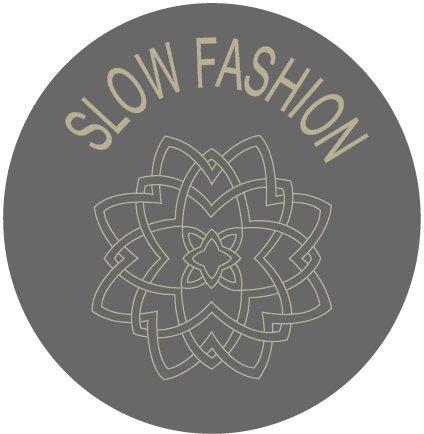 We said YES ! to Slow Fashion
What about you?
A sustainable luxury fashion, because we believe in style but not in a trend, we believe in quality rather than quantity, because less is more. We refuse the concept of season because there are no more seasons, only creations, that's why we believe that it has become imperative to review our consumption model, by more ecological approach of a fashion that finally takes into consideration the human being and the environment to offer a brand committed and eco-friendly.
It is in this perspective that we also offer our customers alternatives to the purchase of new clothes or a bespoke wardrobe. We offer you the opportunity to customize and upcycle your old outfits in order to assert your style without changing your clothes.
Through our know-how and expertise in Upcycling and our live DIY workshops, we bring you advices to give a second life to your wardrobe to enjoy it again and again, in a more responsible way, a contemporary and timeless wardrobe forever.
Designing and making clothes that will last longer, is the challenge that drives our team of artisans every day. It is a more committed approach and a vision of eco-conscious fashion that values fairer exchanges with all the actors of the textile industry.
Our credo is to collaborate with artisans who put their know-how to service of art in idea to offer you a better consumption.
Ach Chajai Paris claims its attachment to Made in France, an eco-friendly fashion made exclusively in Paris in a respect of ecological, environmental and societal values.
How is eco-friendly fashion is the heart of all our collections ?
Whether we are designing haute-couture or ready-to-wear dresses with noble fabrics sourced from the best weavers in the world, to make a skirt, an evening dress or a blouse, we always pay close attention to ensuring that each selection of fabrics and accessories, on each step of the manufacturing process, and each sewing operation, takes into consideration the ecological and eco-friendly dimension that is the very essence of Ach Chajai Paris.
When Najette, our artistic director gives birth to an evening outfit or a suit, creates embroidery, or trimmings, or customizes your old clothes, her desire is to offer to her clientes the pleasure to wear the perfect wardrobe, and make it last forever. Exchanging, feeling and transcribing, this is the expertise of our fashion designer to perfectly target your personality and create your own style to reveal your personality and define the volumes perfectly adjusted and cuts that will allow you to avoid inappropriate purchases of disposable and ephemeral ready-to-wear.
Change the world by starting to change your wardrobe, choose an eco-friendly brand like Ach Chajai Paris.
Say yes, for the respect of human rights and the environment.
Say yes, for timeless and sustainable collections.
Say yes, against standardization because "fashion goes out, style never" (Coco Chanel).
Let's do it together !
BOOK AN APPOINTMENT NOW BEGIN YOU BESPOKE
Existing Account Login Login to your account